Our focus is on the success of our clients
Professional Business Coaching

aThirdView is a boutique Executive Coaching firm working with a select few executives.
 Our focus is on the success of our clients and the enterprise they serve.

We have provided executive coaching services since 2001 to a blend of fortune 500 and mid market firms at the board, c suite and Vice President levels.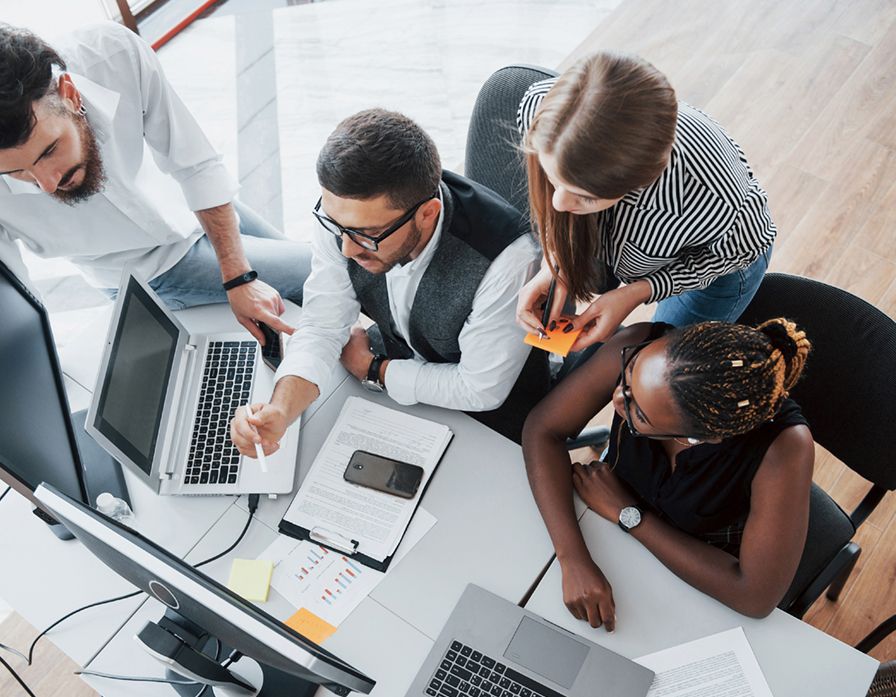 Our Vision
​​To live in a world where the vast majority of people wake up every single morning inspired to go to work, feel safe when they are there, and come home fulfilled by the work they did.
About Bill Pierrakeas 

PRINCIPAL EXECUTIVE COACH & PRESIDENT ATHIRDVIEW INC.
Bill is a results-oriented Executive Coach and LEAN expert serving the leaders of manufacturing, service, sales and academic institutions. He is a Certified LEAN Expert, Certified LEAN Analyst, Everything DiSC Authorized Partner and Certified Everything DiSC trainer. He is highly skilled in training executive and operations teams in problem solving methods rooted in LEAN tool sets. His methods include Executive Coaching, DiSC® assessments, training, data collection, planning and implementation, root cause analysis to name a few. His skills at developing highly effective executive and operations teams at all stages of leadership has earned him an impeccable record of success.

He has extensive expertise & experience working with Fortune 1000 firms' leadership and integration teams during acquisitions, divestitures and changes in ownership. Bill serves on several industry and professional associations' director and advisory boards and is often called upon as a keynote speaker and conference panel facilitator.

Clients and Strategic Partners
Credentials 

CLE
CLE (Certified Lean Expert) is the certification
mark awarded to Lean Experts
CLA
CLA (Certified Lean Analyst) is the certification
mark awarded to Lean Analysts.
EVERYTHING DISC® PARTNER
Completed training on all Everything DiSC® assessment tools.
Mr. Scott Florence
​Founder at American Food Styles, LLC
Bill has been a source of inspiration and advice for myself, our firm and our owners since 2000. He's offered instruction in the specific areas of growth and customer satisfaction. However, our most recent work together has been focused on strategic and executive development. Bill's skills will help groups, organizations and leaders who require judgement and order during times of growth or change.
​Ms. Karin Hall
QCSS Co Founder|Telesales Services/ Inbound & Outbound Strategies/BPO Outsourcing
Bill worked with my company for over 2 years to help build processes, leadership roles, solid creative operations solutions and empowered the team to take our business to the next level. Bill has an uncanny knack as he confidentially worked through each key role in the business to understand their personalities and help each to be accountable. Since then, our company has continued to grow at record levels. I would recommend Bill to any company who needs an expert to uncover potential within, to grow it, capitalize on it and watch the results.
Mr. Bob Lambert
Founding Partner Samurai Business Group LLC®
"I've had the good fortune to know and observe Bill in a variety of business settings. He's a natural leader, his style and approach inspire confidence. His advice, council and support are always right on and have been extremely effective in our business together. He is in our counsel of trusted advisors that we count on to keep us on track.

But, what really makes Bill so effective is his passion and love of what he does. It's rare to find individuals who find genuine joy in sharing knowledge and helping others become successful. He is one of those rare individuals."
Mr. Mike Davis
Account Executive at Vistex
"Bill is an extremely intuitive business person. Through excellent questioning and analysis of both the business and the market the business is working in, Bill has helped us move our business in both good economic conditions as well as poor. He rolled up his sleeves and helped with everything from production to sales to image to operations. Bill is responsive, attuned, knowledgeable and incredibly gifted."